Product Update Highlights from Q2 2020
Here are key highlights of the most recent updates to our software suite:
---
Astute Agent 10.3
Astute Agent 10.3 went live on April 28, 2020 with:
Agent-Facing Feature Enhancements
Added the ability to create a company-specific color and logo in the top banner

Now, agents will know at a glance which company they're working in.

Added the ability to open the social media Conversation Panel outside of the case

This makes it possible to drag the panel across your screen so it doesn't cover up other important information.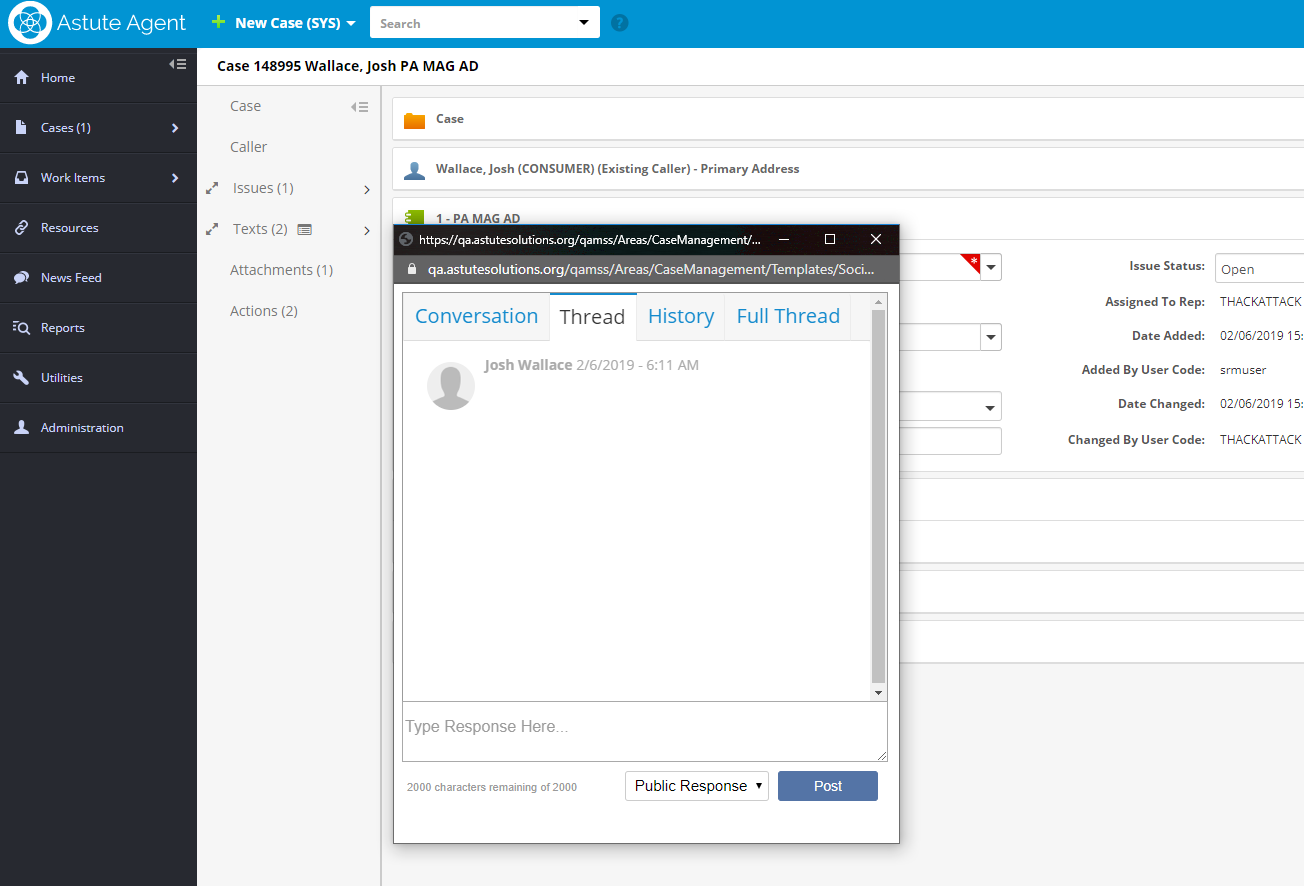 Expanded the types of documents that you can preview in the Attachment Hover

This makes it easy to tell which document you're looking for. Additional image extensions supported include .jpeg, .jpe, .jif, .jfif, .jfi, and the first page of a pdf document.
Administrator-Facing Feature Enhancements
Added a "Handling Score" to the Case Review Utility

This offers a better way to proof letters and QA a case. Handling scores allow for up to 10 categories to be scored by QA. Data is stored with the case and is reportable.

Made it easier for you to add columns in the Layout Editor

The ability to organize your fields into (up to) 4 columns helps maximize the space on the screen and reduce scrolling for agents.

Gave you the ability to add the Frequency Report Widget into your Work Items column

This makes it possible for you to see the Frequency Report on the home page, so you can share and access your data more easily.

Data Quality / Privacy Feature Enhancements
Added the ability to set Min and Max Values for numeric categories

This gives you the ability to establish a minimum and maximum parameters with the goal of improving data quality.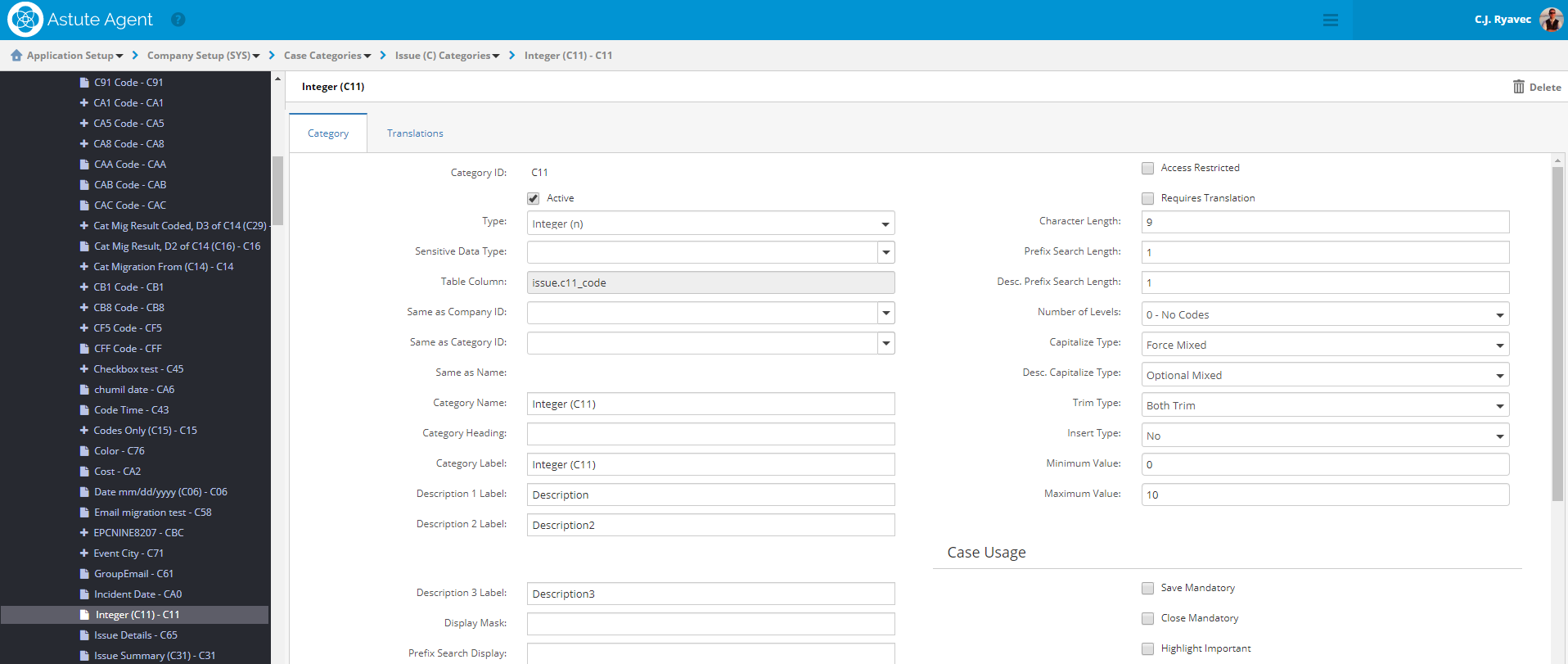 For more information, watch the Astute Agent 10.3 Release Webinar
---
Astute Social
Added the ability to respond to BazaarVoice ratings and reviews from Astute Social

This enables you to monitor and respond to all social channels and partner review sites from a single platform (Note: Amazon does not allow you to respond from a third-party solution)

Added the ability to upload review feeds from BazaarVoice and Amazon in bulk

Now you don't have to upload individual UPCs one at a time

Enhanced the transfer of data from Astute Social into Astute Agent and CRS – Information exported now includes product, topic, and threat tags

Previously when you tagged a social post to escalate it from Astute Social into Astute Agent or CRS, information including the escalation date, author name, and post text were pushed into the Case Text Field of your CRM. Now, product, topic, and threat tags will also be transferred into the Case Text Field.
If you have established rules that automatically parse data from the Case Text Field to populate other fields in your CRM, you can similarly map these tags to product codes and reason codes to automatically populate, too. This saves you from having to manually populate those fields.
If you have not already established rules to automatically populate your case fields, please speak with us and we can guide you in setting them up.

Enhanced the transfer of data from CRS into Astute Social – Information exported now includes Case Number

That means that you can cross reference the case code directly from Astute Social

Translated the Astute Social platform into Portuguese and Spanish for agents working in those languages
Worked with Facebook to allow you to reply to Facebook messages up to 7 days after a post is made

In March, Facebook implemented a new policy that prevented companies using outside applications like Astute Social from replying to posts after 24 hours from the time of the post. We worked directly with Facebook to extend the allowable response time to 7 days.
---
Astute Bot
Streamlined the process for escalating a chat from Astute Bot to a live agent by eliminating the Astute SOS middle layer

Now you will be able to configure multiple Escalation "Node" types so that you can escalate certain calls to a Skills group (i.e. contact center managers, quality, legal), or to an Agents group (i.e. agents who work on only one brand, or agents who work only on complaints and not questions). Your CSM will assist you in configuring this into your Bot's Conversation Flow.
While you can edit these Skills groups and Agent groups in Astute Bot, you can also edit them in Astute Agent and they will sync with your Bot.
This smart escalation process also enhances the customer experience, by transferring to the live agent best able to answer their issue.

Updated the user interface of the webchat and SMS panels

If your CSM hasn't spoken with you about this free upgrade yet, you can expect a call soon.
Now you can undock and drag the panel around so it doesn't block your view of the screen, or dock it to either side of the screen.
You can transfer chats directly from within the chat/SMS panel.
You can expand or collapse data within the panel to view all transferred chats and closed chats. You can also easily tell if a chat is live or not by the red closed icon next to the chat.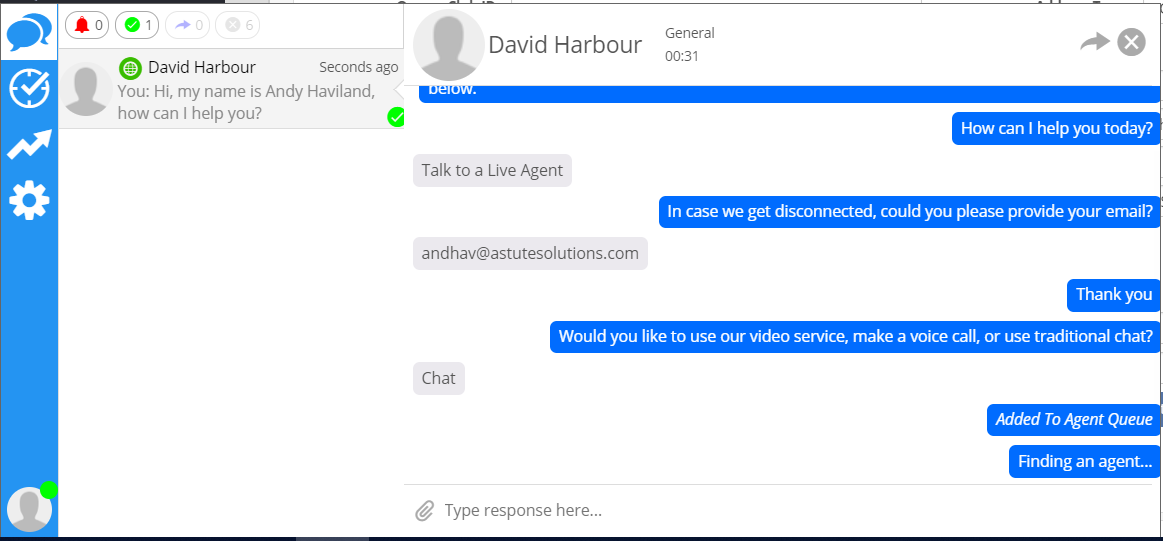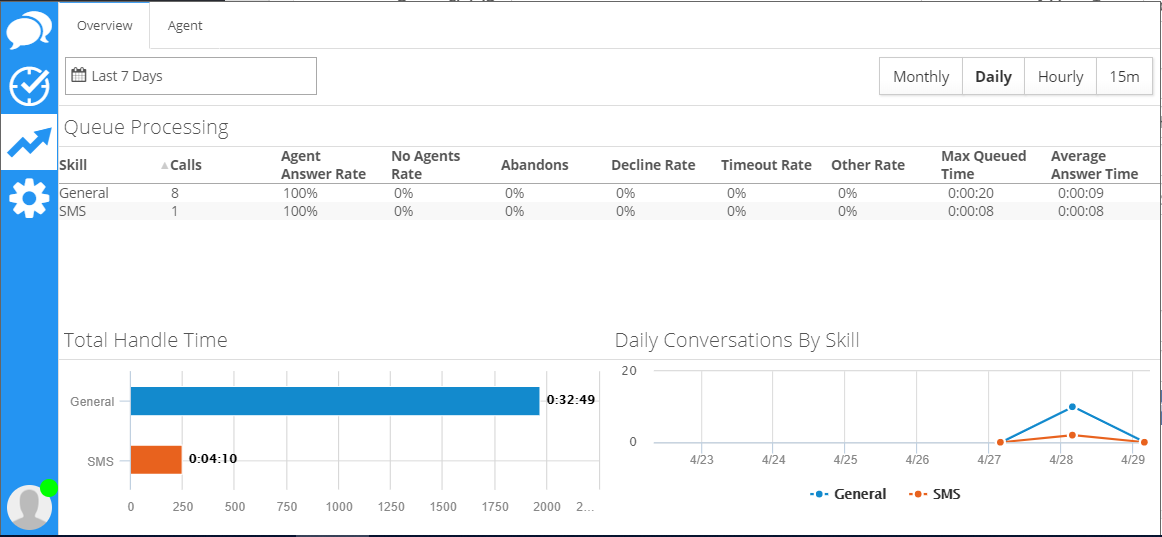 Added a warning when two Administrators are editing the Bot at the same time
Upgraded the Webchat Widget to Make it Digitally Accessible

Astute Bot is now one of the first chatbots on the market to be digitally accessible for people with disabilities. Here's the link to the Accessibility Conformance Report.
This means that all your consumers – including those with disabilities – should be able to access and navigate the chatbot to communicate with your company.
Digital Accessibility: Why You Should Care and What to Do – Read the Blog
---
Astute Knowledge Web Assist
Added a new standard user interface template to serve customers who are serving up knowledge from sources other than just the knowledgebase, including external documents and/or website sources

Now, the template will present the search results in order of confidence, so that users are always seeing the best result first no matter where the information was sourced.
Moved the "Did We Answer Your Question?" feedback box to the side of the search page screen so you don't have to scroll down to the bottom of the page to view this box

If you have examples written in multiple languages, the dropdown menu of the Authoring Tool will display which languages/locales have example questions written and which do not.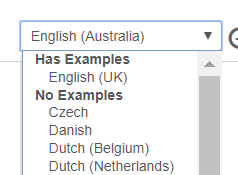 Integrated with Tableau so you can create your own custom reports to track the KPIs you care most about

This integration is built directly into Astute Knowledge, so you can run reports in Tableau.

Added a "Notes" field to the Content Mapping screen

This allows you to add notes about a particular piece of content (for instance, about its source, relevance, use guidelines, etc.).