Engaging Millennials, Part 4: Preparing to Takeoff with Loyalty
[Estimated read time: 4 minutes]
Millennials' habits have caused them to be labeled as "experience-driven," which has shifted the way brands market their offerings to them. With an estimated world population of 1.8 billion, airlines have a prime opportunity to provide Millennials with the gateway to these experiences. The journey itself is an experience, and airlines are re-targeting their efforts to capture the loyalty of this generation. In fact, Air France has created an entirely new airline aimed specifically at capturing Millennials — and only Millennials.
The airline, Joon, "is especially aimed at a young working clientele, the Millennials aged 18 to 35 whose lifestyles revolve around digital technology." This airline's focus has been around the "lifestyle brand" and is made obvious by the tagline: "Also an airline."

In contrast, International Airlines Group (IAG) has also unveiled a new airline, LEVEL.
According to a promotional video for the new brand, "Today millions of people have grown up with the internet. They have seen the world on a screen. Now they want to see it for themselves. They have curiosity. They have the interest. But what they haven't had is an airline."
Beyond creating a brand new airline or developing additional marketing campaigns, what steps can airlines take to appeal to younger passengers?
1. Experiences vs. Products
It's been made clear that Millennials prefer experiences over tangible products. So while Joon's "lifestyle brand" may seem catchy, do any passengers really care what uniform flight attendants are wearing? Is the self-described "fashion brand, rooftop bar, entertainment channel, personal assistant" that also "does flying" what Millennials (or any traveler, for that matter) are looking for when flying? Not necessarily.
Travelers are searching for an airline experience that's more convenient and makes their journey stress-free. For example, IAG's LEVEL uses straightforward pricing as a way to simplify the experience, with transparent fares and no hidden fees. With their approach of "Pay for what you want, don't pay for what you don't want," it seems LEVEL is hoping to differentiate themselves by making the guest's journey to their ultimate experience (the destination) that much simpler.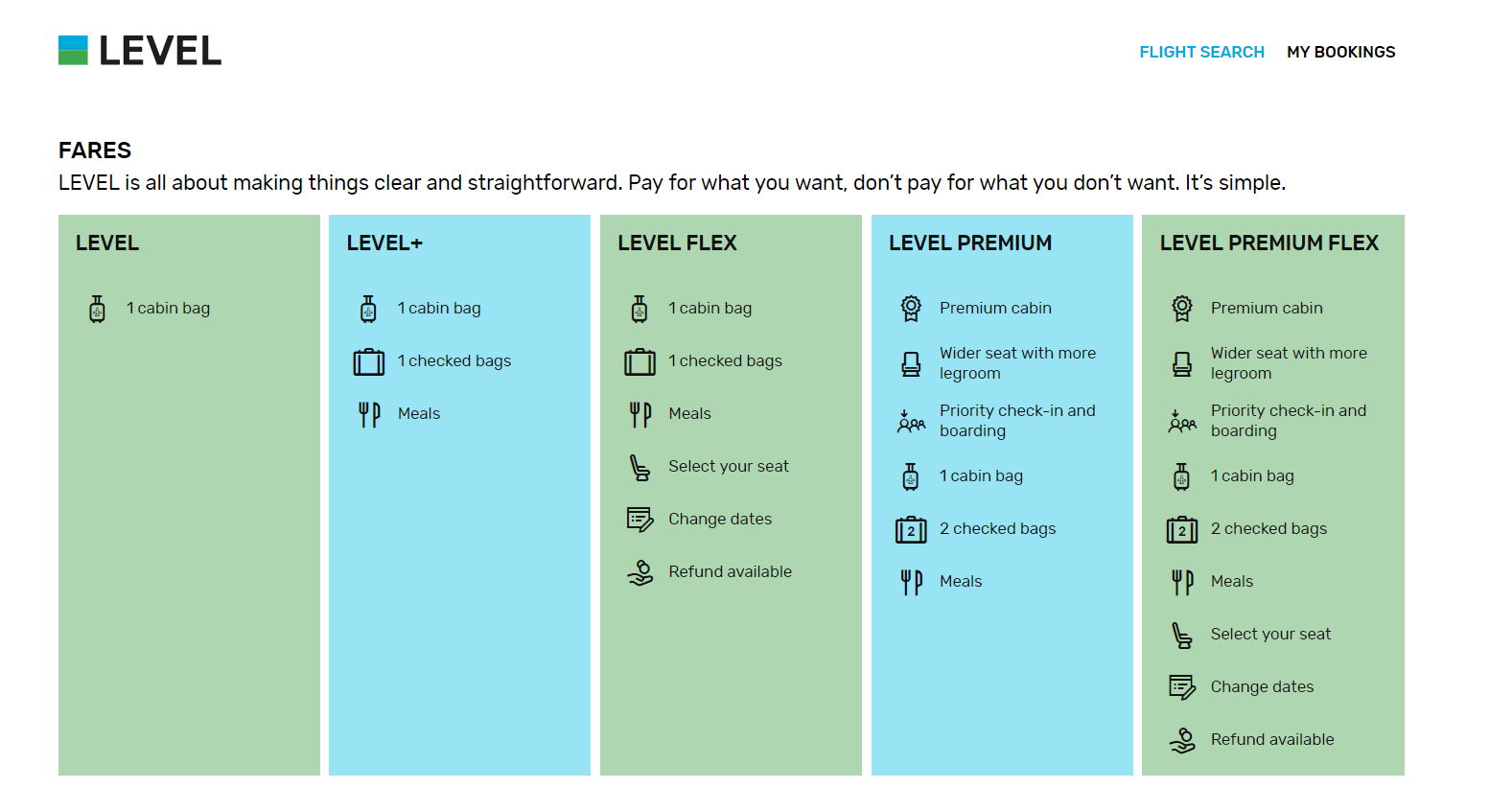 2. A Connected, Personalized Journey
Today's travelers expect to be connected to their services on any channel of their choosing, at any point along the journey. Data collected through the NCR Traveler Experience Survey found that 51% of Millennial travelers are willing to provide personal information in order to receive more relevant offers tailored to their location and preferences while traveling. If today's guests are providing you with personal information, they expect your brand to tailor the service to them.
"Airlines and airports have a significant opportunity to connect with this generation throughout the journey, from when they book their flight to when they reach their destination."

-NCR, Traveler Experience Survey

Airlines can leverage smart CRMs with centralized customer data storage to personalize each guests' trip throughout the journey. The same survey found that 70% of Millennials would like to view and purchase items from airport retailers through self-service on mobile devices, and have them delivered directly to their destination. Airlines can also create a smoother journey by proactively notifying customers using bot technology. On the day of the flight, airlines can proactively push digital boarding passes to the guest. Similarly, if there is a delay or change in status of a future flight, airlines can proactively notify their travelers to keep them informed during the journey.
3. Mobile Self-Service
Continuing on the trend we've seen throughout this blog series, Millennials want mobile self-service, and the same holds true in the airline industry. Airlines have a huge opportunity to offer personalized mobile experiences, which is exactly what Millennial travelers are looking for. One example of this is through in-flight entertainment. Every traveler boards the plane with their own devices, whether it be their mobile phone, a tablet, or a laptop.
Airlines have already begun to utilize this BYOD (Bring Your Own Device) trend, allowing guests to stream the in-flight entertainment directly on to their own devices. This is an area Joon is focusing on, with their in-flight streaming service "YouJoon." Another area where airlines can capture the loyalty of the digital-native generation is the ability to purchase items such as seat upgrades, checked baggage fees, inflight meals, and Wi-Fi — in fact, 68% of Millennial travelers said would prefer airlines that offered these experiences through mobile devices or self-service kiosks. Airlines can up their self-service offering using a knowledge management system that integrates and pulls information from their existing flight database to respond to customer questions. Bot technology, using artificial narrow intelligence, can power these interactions in a fluid, conversational way.
How Astute Helps
Our software contextually blends human and artificial intelligence to create the personalized experiences that improve customer engagement and loyalty. Take a look at how we've helped Ireland's most punctual airline connect with their customers.
Ready for more? Set up a personalized demo and see how your airline can use Astute to provide the connected, personalized journey that today's travelers want.
Related Content