Can Chatbot Escalation Be a Two-Way Street?
It's more evident every day that an omnichannel strategy is critical to creating exceptional customer experiences in today's ever-evolving business world. At any given time, no matter their location or which device they use, customer expect consistent messaging, information and engagement, whether they're chatting with a bot, posting on social, or talking to a live agent.
Intelligent escalation technology using chatbots has allowed customers to self-serve according to their own needs when they want to, while giving them immediate access to a live agent when they need one. In turn, this process helps agents focus on more challenging issues instead of digging through commonly repeated queries. This partnership gives customers the human touch they crave when they have a real challenge to address, and gives human agents more freedom to focus on solving tough cases.
But what if intelligent escalation went both ways: from chatbot to human agent, and back again?
We already know the intelligent escalation process streamlines the customer experience for everyone involved:
Customers can self-serve to find answers quickly

Bot delivers cases to agents with necessary skill sets and experience

Agents can engage more deeply with customers for personalized service
If you wanted to streamline the process even further, however, and provide more built-in efficiency for both agents and customers, a two-way chatbot escalation process might be worth exploring.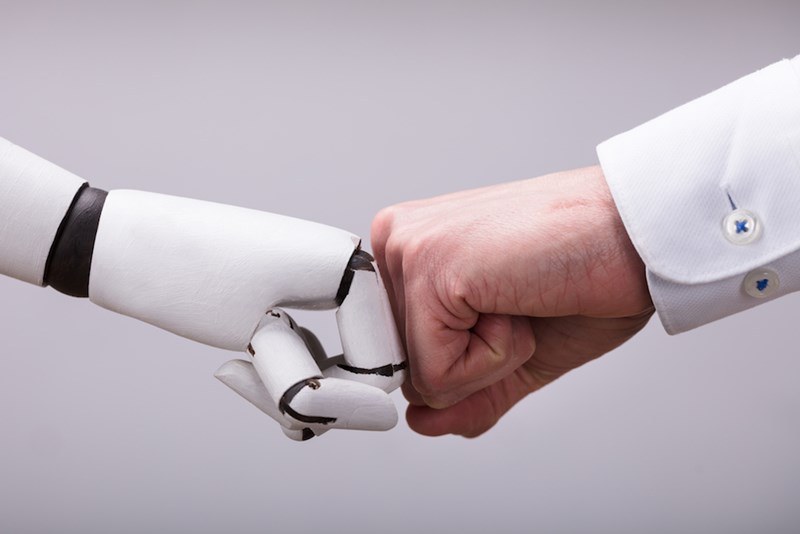 What Could Two-Way Escalation Look Like?
Here's one possible scenario:
A customer logs onto the brand website and engages the chatbot in a conversation.

When the customer enters one of the key trigger words, the bot informs the customer that a live agent can help them, and immediately transfers the ticket.

After the live agent has helped the customer resolve their issue, the agent asks the customer if they would rather fill out a form with the rest of the necessary information or go back to the chatbot to finish the process.

The customer prefers to go back to the chatbot, which has already populated their relevant information and the customer replies Yes or No to confirm the details are correct. The customer is now finished with interaction – no need for follow-up or additional support information.

Once the customer approves, the bot sends the confirmed information back to the agent, connecting it directly to the ticket and other relevant CRM details for that customer.
The biggest challenge to this process would be establishing customer confidence in the chatbot to make sure they're comfortable with being transferred back to the bot, and are aware that they're being transferred. Whatever approach you choose should be tailored to the customer's needs and preferences.
But there will also be some processes that just make sense to pass back to a bot. As an example, instead of sending a follow-up survey via email hours or days later, the bot could immediately gather feedback from the customer about the interaction instead of taking them to a separate page to complete a long survey.
With two-way bot/agent interaction and escalations, customers could be given additional options to improve their overall support experience. It could be one more step towards true personalization that allows you brand to differentiate from the competition, and develop a more efficient follow-up process after each support engagement.
But we want to know what you think.
Is two-way escalation something you'd want to explore with your support team?
How would you (or your customers) react to being handed back to a bot to complete necessary support ticket information?
Do you think this would help or hinder your human agents?
And to learn more about intelligent escalation with chatbots, check out Astute Bot, a conversational concierge that can help engage customers across multiple platforms, and AI-driven features that help live agents focus on more complex customer issues.